Reading Time:
6
minutes
What Kinds of Businesses Use Virtual Receptionist Services?
Rather listen to this post instead? Click the "Play" button below to hear it now.
Introduction
If your service or maintenance business is struggling to keep up with incoming calls and service request, you might think you just need the help of an answering service. However, it is much more likely that what your business needs is a "good ole shot" of great customer service that only a virtual receptionist service can provide. So, what kinds of businesses use virtual receptionist services? Let's take a look.
Legal Services
If there is anyone who doesn't have the time to answer their own calls, it would be an attorney. An attorney's entire livelihood requires that he/she stay busy representing their clients, whether that be in court, consulting with clients, or preparing case materials.
While many law firms and legal service employ their own in-house receptionists, this can be challenging for fast-growing practices or solo practitioners. Therefore, when legal offices need help to manage the load, a virtual receptionist service can help.
By employing a virtual receptionist service, busy firms will never miss important calls, even when attorneys are busy in court or meeting with clients.
In addition to answering calls and taking messages, virtual receptionists can also perform other tasks for attorney offices as well. For instance, virtual receptionists can screen calls before scheduling appointments, confirm appointments and client details, and assist with bilingual client communications. Most important of all, though, virtual receptionists can be the professional and helpful voice clients (and potential clients) expect to hear when calling a legal firm.
Just as with just about every other business, positive impressions matter for legal services. Confidence and trust established during early communications with receptionists carry over to the entire relationship and experience with the firm. Professionalism shown during an initial call goes a long way in turning callers into clients.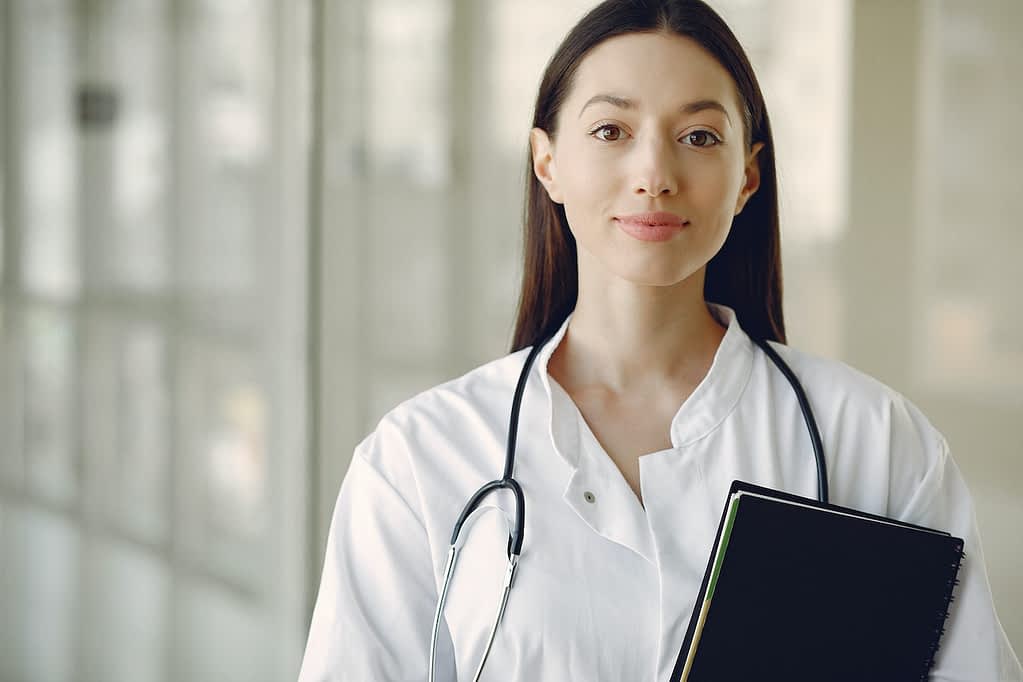 Health Care Services
Crowded waiting rooms and slow service times are considered a hallmark of health care services and doctors' offices. Therefore, many health care services (and even animal clinics or veterinarians) are easily overwhelmed with calls for appointment requests. It is not uncommon for patients to schedule appointments weeks or months in advance (and this does not even take into account many patients' needs for emergency appointments).
A professional virtual receptionist service can help take some of the pressure off busy healthcare administrators and office managers by helping when they need it most. A virtual receptionist can:
Schedule appointments for patients over the phone
Call to remind patients of scheduled and upcoming appointments
Handle appointment cancelations and rescheduling
Answer calls from patients, pharmacies, or other healthcare providers regarding prescriptions and lab work
Answer after-hours emergency calls
When provided with the proper information from the health care service, virtual receptionist can even handle calls from insurance companies, medical suppliers, equipment providers, and pharmaceutical company representatives. So, as you can see, heath care businesses use virtual receptionist services because they offer many benefits to busy medical offices.
Financial Services Businesses
Accountants, bookkeepers, and financial consultants spend a lot of time at their computers crunching numbers or doing research to help their clients meet financial needs and goals. Consequently, they don't have a lot of time to answer calls.
Financial services businesses use virtual receptionist services because can help reduce the load by not only answering calls and scheduling appointments, but by answering frequently asked questions and reminding clients of important filing dates. Virtual receptionists can also assist in the sending and collection of important financial or tax forms via email or other platforms used by the financial service. Finally, virtual receptionists are ideal for doing client intake or handling retainer agreements with clients.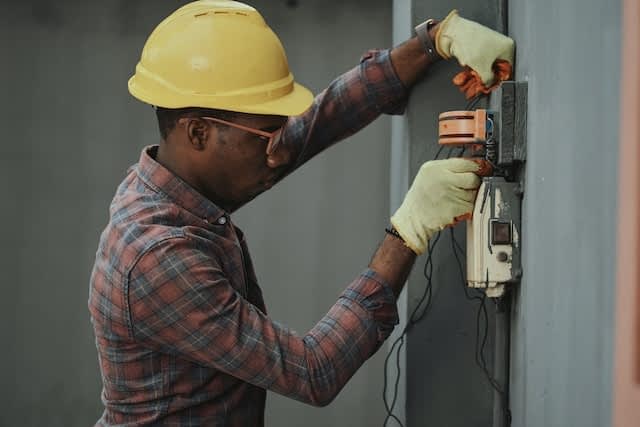 Home Service and Maintenance Businesses
If yours is a home service or maintenance business, the telephone is central to your customers (and potential customers) being able to schedule jobs. It doesn't matter whether you're a plumber, electrician, handyman, or someone who delivers propane or cuts the grass, being able to schedule and dispatch jobs quickly and efficiently is the lifeblood of your business.
This is why home service or maintenance businesses use virtual receptionist services – they can literally never afford to miss a call. In fact, according to CallerID Reputation, 85% of customers will never call a second time if someone does not answer the phone the first time. This means that customer business will go to one of your competitors if you ca+n't answer the call. A virtual receptionist service can help ensure your business never misses another call again – ever!
Quick Assistance and Dispatching
While it's extremely important for service and maintenance businesses to answer the phone anytime and every time, that's not enough. Whether you use an in-house answering team or outsource your calls to a virtual receptionist service, whoever answers your phone needs to help your customers quickly and dispatch jobs just as fast.
Virtual receptionists familiar with service and maintenance businesses can collect necessary information from customers and relay it to an on-call or other person you designate while avoiding costly delays or confusion. Dispatching jobs quickly and accurately is everything to a service or maintenance business and something professional virtual receptionists do very well.
At Insta Answer, we employ virtual receptionists who specialize in the most common service and maintenance industries. Therefore, when your customers call for service, you can rest assured that Insta Answer virtual receptionists know how to serve and support them for your particular field or industry. And if your service or maintenance business requires that receptionists receive specialized training, we can help with that as well.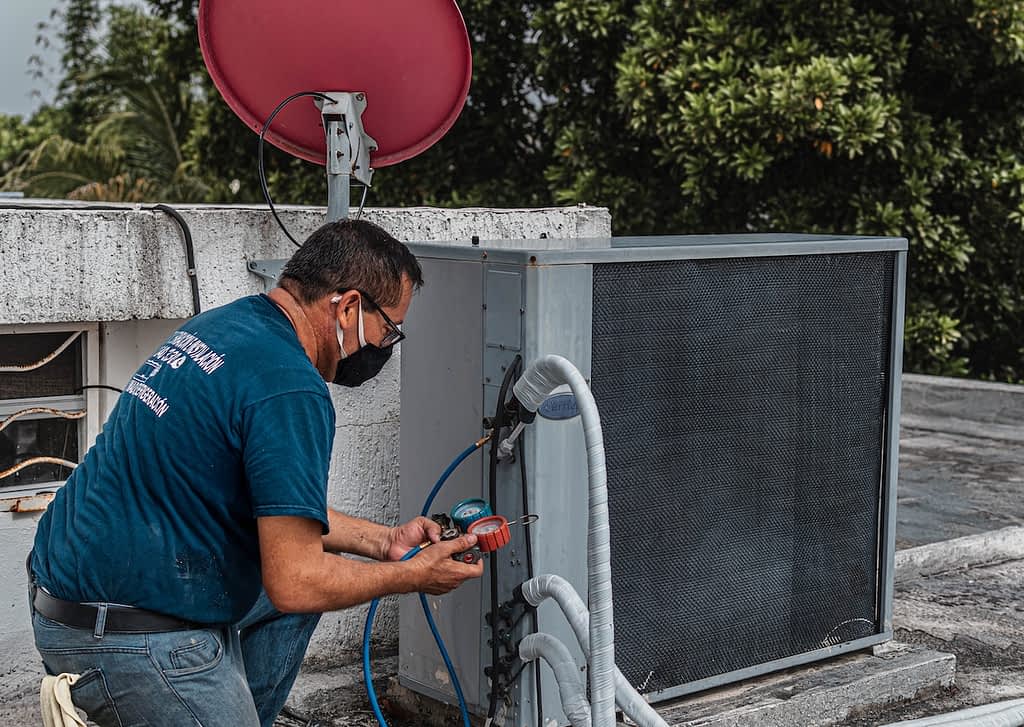 Commercial Repair and Maintenance Services
Just like home service-and-maintenance businesses must be able to answer calls 24/7, commercial repair and maintenance services require the same. However, in most cases, stakes are much higher for commercial services, as contract values are often in the tens of thousands, if not hundreds of thousands, of dollars (or even more). Therefore, regardless if your business performs commercial pest control, repairs elevators, empties dumpsters, or provides any other important commercial service, missed calls can result in losses of contracts and huge amounts of revenue.
Missed calls are not the only concern for commercial repair and maintenance services, though; dispatch and response times are equally important. And while you could hire and train your own in-house receptionist or dispatcher, this can be expensive and time-consuming. On the other hand, a good virtual receptionist service can provide you with expert receptionists and dispatchers who are trained in your industry for a fraction of the price it would cost to employ your own team.
Commercial Maintenance and Service Businesses Use Virtual Receptionist Services
Insta Answer offers virtual receptionists and dispatchers for many commercial industries that include:
Elevator repair and maintenance
Commercial HVAC maintenance and repair
Commercial plumbing
Commercial electrical services
Commercial cleaning services
Real estate management
Construction
Commercial pest control
Garbage and sewer services
Heating oil and propane
And more
All Insta Answer virtual receptionists and dispatchers who are assigned to these types of accounts are trained to understand the ins and outs of the industry they represent.
Additionally, our virtual receptionists and dispatchers represent your business with customized instructions, policies, and terms specific to your individual service. Therefore, our virtual receptionists and dispatchers are truly an extension and representative of your business.
In this way, Insta Answer literally partners with your commercial service or maintenance business to provide the best service possible to your commercial clients and customers.
When you choose Insta Answer, you can concentrate on doing the work and getting more contracts; we'll handle all your customer service and dispatching needs – and do so in a friendly, professional manner that will keep your commercial clients happy and coming back.
Insta Answer – Your Partner for Great Virtual Receptionists
At Insta Answer, we have been helping businesses (just like yours) provide exceptional customer service for over 50 years. Our global network of virtual receptionists provides outstanding service and support to your customers that improves customer loyalty and retention, increases sales, and generates more word-of-mouth referrals for your business.
When you select Insta Answer as your virtual receptionist provider, you not only gain access to our talented team of virtual receptionists, you also get a partner who will work just as hard as you do to ensure that your business continues to grow and thrive.
If you would like to find out how partnering with Insta Answer can help grow your business with exceptional customer service, please click here to request a no-cost, no-obligation consultation. Alternatively, you can reach us toll-free at (877) 631 – 9711 or by email at [email protected].