Reading Time:
6
minutes
Benefits of Using a Virtual Receptionist Service
Rather listen to this post instead? Click the "Play" button below to hear it now.
Introduction
In this post, we will cover a few of the ways partnering with a professional virtual receptionist service can help your business grow by providing outstanding customer service.
Virtual Receptionist Service: Instant Help When You Need It
Whenever small businesses consider using a virtual receptionist service for the first time, it is usually because they are having problems keeping up with incoming service calls or inquiries. In most cases, this inability to answer calls results in a loss of productivity, potential loss of income, and overall customer dissatisfaction.
When small service or maintenance businesses find themselves overwhelmed with calls or requests, a virtual receptionist service is the fastest and most cost-effective way of bringing things back under control. A virtual receptionist service enables a business to quickly add needed personnel with minimal costs and onboarding or training time. In fact, the best professional virtual receptionist services can help you with added customer service staff in "virtually" no time at all.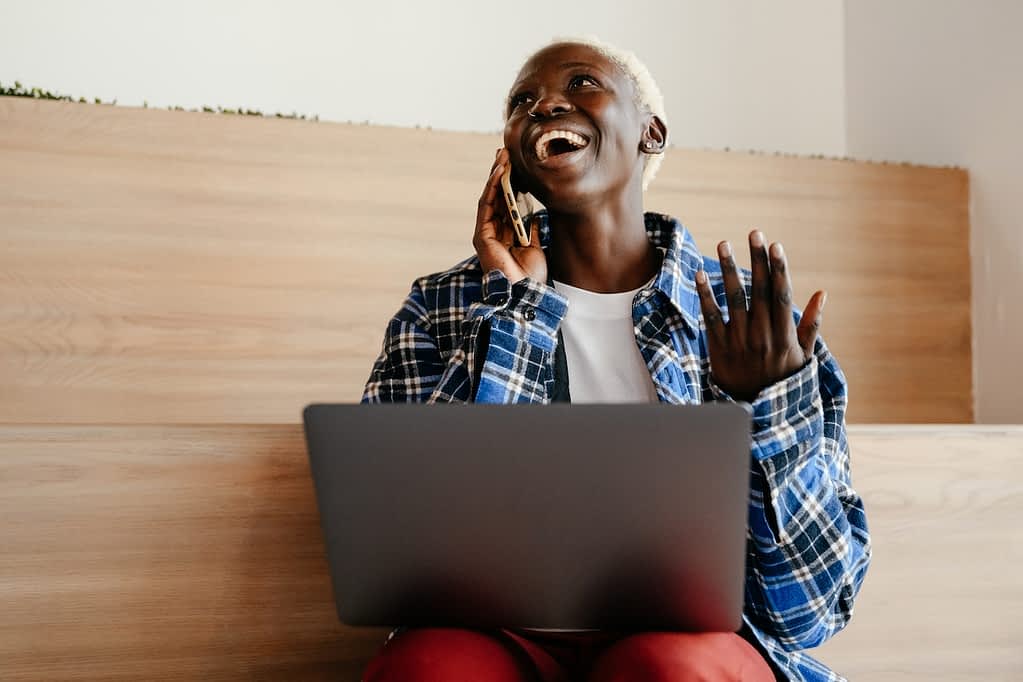 Improved Customer Communications
When you use a professional virtual receptionist service, the first and most obvious benefit is that of improved customer communications. Professionally trained virtual receptionists are equipped and ready to help and delight your customers, potential customers and others that call your business.
You can also specify the type of information that virtual receptionists provide to your callers, which means when customers or prospects call, they know what they need to know. A virtual receptionist can clearly communicate specialized handling instructions, personalized or customized greetings, and provide answers to frequently asked questions (or FAQs) – all while providing outstanding (and consistent) customer experiences.
Virtual Receptionist Service: Real, Live People Available 24/7
When we call someone, none of us like to be sent to voicemail. So, when your customers call, they want to speak to a live person and not a machine or robot. If you run a service or maintenance business, you know the importance of being available when customers call for service. And if you run a service that requires someone to be available to provide service around the clock, nothing is more important.
A professional virtual receptionist service provides the 24/7 access to live agents your customers demand. So, regardless if you fix busted water pipes, refill propane tanks, or perform any other important service, a virtual receptionist service can help ensure your customers can contact your business anytime and from anywhere.
Insta Answer virtual receptionists are available 24 hours a day, every single day, including holidays and weekends.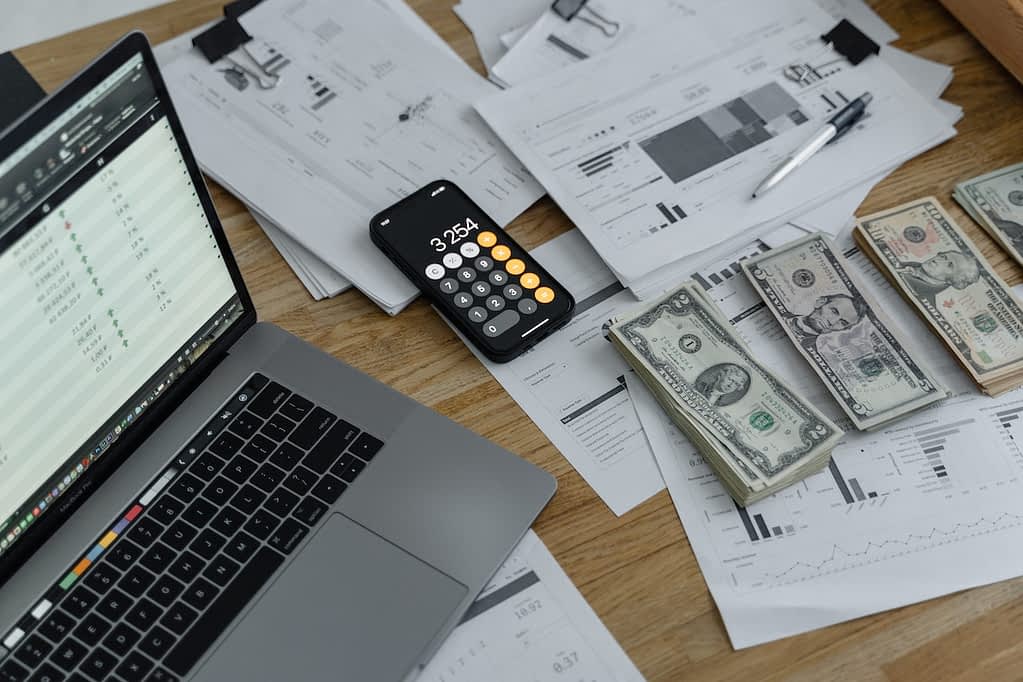 Considerable Savings for Your Business
Whenever we talk with potential or new Insta Answer clients, we often hear that many of them believe they cannot afford our virtual receptionist services. However, it rarely takes long for them to discover that they, in fact, cannot afford NOT to use our professional virtual receptionist service.
Hiring and training in-house receptionists can be as expensive as it is time-consuming. Depending on your region and target market, receptionists' annual salaries can be as much as $45,000 to $50,000.
A Virtual Receptionist Service Reduces Training Costs
Besides the ever-increasing salary demands of qualified receptionists, it also costs a lot to train them to represent your business and support your customers. Depending on your industry and the complexity of your business, it can cost upwards of $10,000 just to get a receptionist up to speed – before he/she can provide real value to your company.
And do we need to cover the added costs of employer taxes, insurance, and benefits? We think you get the point – hiring in-house staff just gets more expensive all the time.
For a fraction of those costs, a professional virtual receptionist service can provide the staff and expertise you need to provide exceptional support and service to your customers. Therefore, your service or maintenance business can save money while never sacrificing quality customer service.
With a virtual receptionist service, you can control how much you spend by using virtual receptionists only when you need them. Only need them to answer calls at night or on weekends? No problem. Need them to represent your service or maintenance business all the time? Also, not a problem. Even if you need full-time virtual receptionists, costs will still be much lower than employing in-house staff.
Outsourcing your customer service, call answering, or dispatching needs to a professional virtual receptionist service frees up your time to concentrate fully on doing the work that grows your business. And by providing excellent customer service, virtual receptionists can help you establish better connections with your customers and promote customer loyalty. And as we all know, more loyal customers mean repeat business, which is fantastic for your bottom line.
Insightful Data You Can Use to Grow Your Business
In addition to better customer service and huge savings, better virtual receptionist services also provide another valuable benefit – insightful data you can use to grow your business. This is especially helpful to service or maintenance companies that constantly need to understand how to better serve their customers.
Here are some examples of some data a virtual receptionist service can provide:
What customers are asking and looking for when they call your business;
What times and days are the busiest in terms of customers' calls to your business;
Who your potential leads and prospects are;
What questions, concerns, or objections potential customers have before trying your service
Important information that may be missing from your business website or social media accounts;
What state of mind your callers are in (i.e., are they angry, happy, desperate for help, etc.);
Much more.
More Time to Concentrate on Work That Produces Income
Another benefit of virtual receptionist services – that cannot be stressed enough – is the fact that they can free up a lot of time you might not otherwise have (if you have to answer calls or provide customer service yourself).
Every minute you must spend answering a call or speaking with customers is one you could have used to actually be doing the work that earns your business revenue. And while addressing the needs of customers on the phone is indeed invaluable to your business, it also cuts into productivity and revenue generation.
Not having to constantly answer the phone is especially important for business owners or field techs who need chunks of time during which they cannot be interrupted. For instance, imagine having to interrupt a plumber repairing a busted pipe or an attorney meeting with a client; this is certainly not ideal or productive.
When you turn over your answering, customer service, or dispatching needs to a virtual receptionist service, these kinds of problems become things of the past. In the end, a virtual receptionist is there for your customers whenever (and for whatever reason) you can't be.
Win, Win for You and Your Customers
Virtual receptionists are the ideal representatives for your business; they save you money, free up your time, and provide exceptional customer experiences. This is a win for your service or maintenance business because you know your callers and customers are in expert hands while you do the work. However, it is also a big win for your customers because they can speak with customer-service professionals who really care about helping and communicate with them in a caring and compassionate manner.
You're great at what you do, and at Insta Answer, so are we. You do the work, and we will keep your customers happy with fantastic customer service and also make your business more attractive to potential prospects and leads.
So, as you can see, with a professional virtual receptionist service (like Insta Answer), it's a win-win for both your customers and your business.
Insta Answer – Your Partner for Great Virtual Receptionists
At Insta Answer, we have been helping businesses (just like yours) provide exceptional customer service for over 50 years. Our global network of virtual receptionists provides outstanding service and support to your customers that improves customer loyalty and retention, increases sales, and generates more word-of-mouth referrals for your business.
When you select Insta Answer as your virtual receptionist provider, you not only gain access to our talented team of virtual receptionists, you also get a partner who will work just as hard as you do to ensure that your business continues to grow and thrive.
If you would like to find out how partnering with Insta Answer can help grow your business with exceptional customer service, please click here to request a no-cost, no-obligation consultation. Alternatively, you can reach us toll-free at (877) 631 – 9711 or by email at [email protected].