Reading Time:
6
minutes
What is a Virtual Receptionist?
Rather listen to this post instead? Click the play button below to hear it now.
What is a Virtual Receptionist? Introduction
Remember the days when growing your business required only hard work and a cell phone? Back then, you could probably answer all your own calls and still provide quality, timely service. However, as your business grows, you may find that you have less time to answer calls immediately or even return calls after receiving voicemail messages.
If you already have a successful service or maintenance business, you already understand that quality customer service is essential in helping you continue to grow. And if you are new to your business, you will find out soon enough just how important keeping your customers happy really is.
Many studies and reports reveal that, if you want to grow a business, creating great customer experiences is more important than just about anything else. In fact, many customers will pay more for products or services from businesses that provide outstanding customer service and support.
But how do you provide great customer service when you're so busy doing everything else required to keep your business running smoothly? Well, you get some help, of course.
When trying to find someone to help you handle calls and provide customer service, there are several options to choose from. For instance, you could hire an in-house receptionist to help run things in the office. Or, you could outsource call duties to a standard answering service or call center.
In this post, though, we would like to discuss another option – choosing a virtual receptionist service for your customer service needs.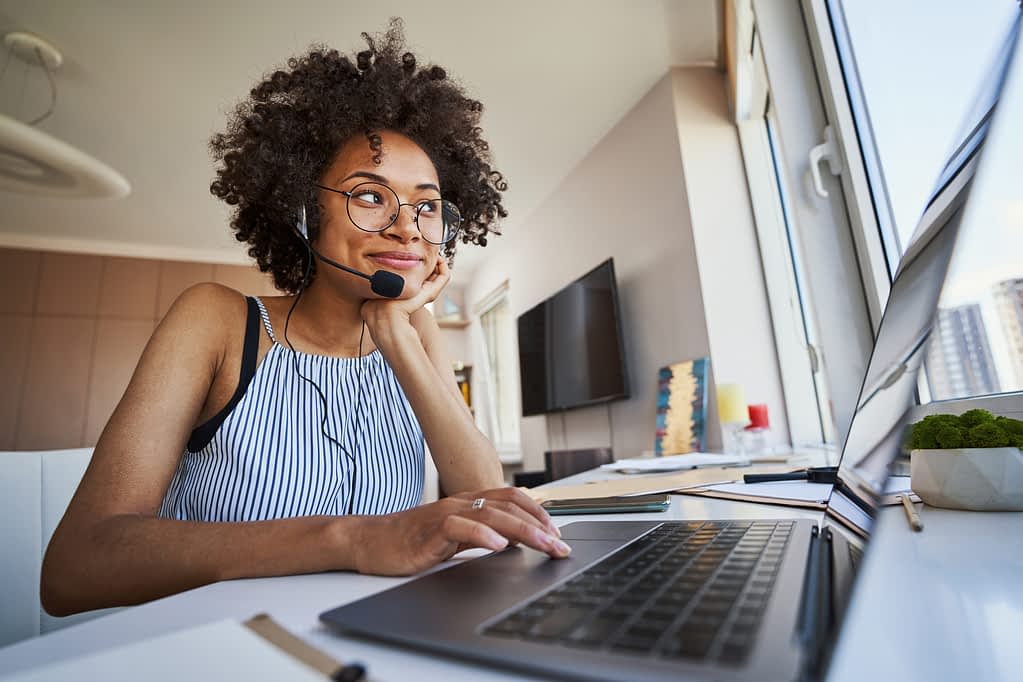 An Introduction to Virtual Receptionists
If you came to this thinking a virtual receptionist is just a secretary that answers the phone and takes messages, you would be wrong. A good virtual receptionist is a problem solver and much, much more!
While virtual receptionists certainly answer calls and take messages, they do a lot more and are essentially the face (or voice) of your business. However, if you're looking for the quick and easy definition of a virtual receptionist, let's just say that he/she is someone that communicates with clients and customers (and sometimes vendors) of a business but is not actually employed by that business.
The "Virtual" in Virtual Receptionist
Before the Internet and modern technology made it so simple for people to communicate easily all over the world, companies used to employ one or more receptionists that worked full-time or part-time answering calls, taking messages, and performing other office duties.
These days, however, not every business needs a dedicated receptionist. Or, a business may want to save time and money by using a virtual receptionist.
A virtual receptionist is, by definition, employed by an outside company (or sometimes is self-employed as a freelancer). The "virtual" in "virtual receptionists" means that they act as a stand in for a business and usually don't work out of the same office or location.
Virtual receptionists are not AI bots, or robots, or anything of the kind; they are real, live people that represent your business and speak to your customers (and sometimes partners or vendors) on your behalf.
Virtual receptionists are sometimes referred to as "remote receptionists" or "backup receptionists."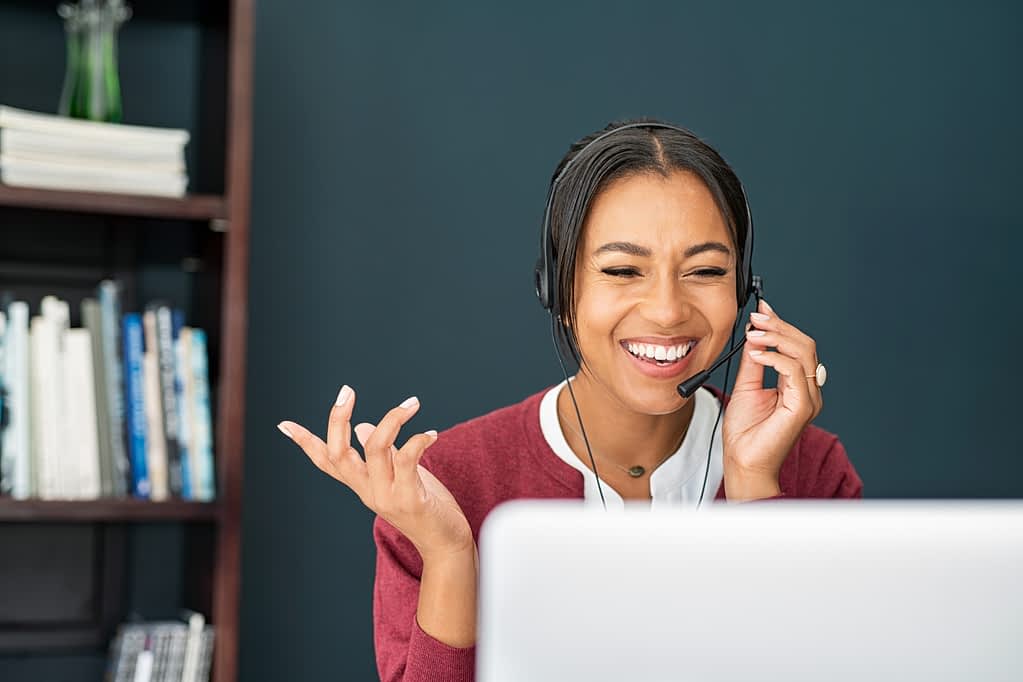 Why Virtual Receptionists Are Important
Virtual receptionists provide a wide range of services and benefits to businesses and entrepreneurs, and usually at costs much lower than hiring in-house employees to do the same job. Because outsourcing receptionist duties to an outside service is such a cost-effective option, virtual receptionists are an ideal solution for businesses looking to grow through improved customer service at reduced costs.
In fact, a virtual receptionist can usually perform the job of several employees. Of course, they can answer calls and take messages. But they can also provide basic support or answer frequently asked questions, schedule appointments and meetings, call on partners or vendors, and more.
When you partner with the right provider, some virtual receptionists can even communicate in multiple languages to help you support or expand your customer base. Best of all, virtual receptionists are available on demand 24/7/365.
Why Certain Businesses Don't Use Them
As beneficial as virtual receptionists are to small and medium-sized businesses, some companies still don't use them. So, let's look at some reasons that some service or maintenance companies might not turn to virtual receptionists to help run their businesses:
Old Automated Technology
Answering machines, voice mail, and even old-school pagers are just some of the low-cost options some small business owners still use to manage their communications with customers. And, even though most customers certainly don't like these older options, some entrepreneurs just refuse to change.
Reliance on Mobile Phones
As more people shift to using their mobile phones as their primary telephone device, land lines in homes are becoming scarce. This applies to small business owners as well, who use their mobile phones not only as their primary numbers but also as their business numbers. This may seem like a good way to remove barriers between customers and your business. However, it almost always leads to even more unanswered calls and problems with separating business and personal calls. This, of course, can lead to poor service and experiences for your customers.
Misinformation About Virtual Receptionist Service Costs
There are many entrepreneurs and small business owners that could benefit from using a virtual receptionist service. However, many of them believe they cannot afford such a service. And while virtual receptionists are not a great fit for all businesses, most could benefit (and even profit) from using one. With a virtual receptionist service, greater profits are not only realized with reduced costs, but with increased customer satisfaction levels as well.
Confusion as to What "Virtual Receptionist" Means
While the term "virtual receptionist" has steadily been used more and more during the last 20 years or so, not everyone uses the term correctly. As we mentioned above, a virtual receptionist is someone who represents your business, but some use the term to mean other things, such as software, call centers, and even automated chatbots. With all the misinformation out there over the term, it's easy to see why some might be confused about its actual meaning.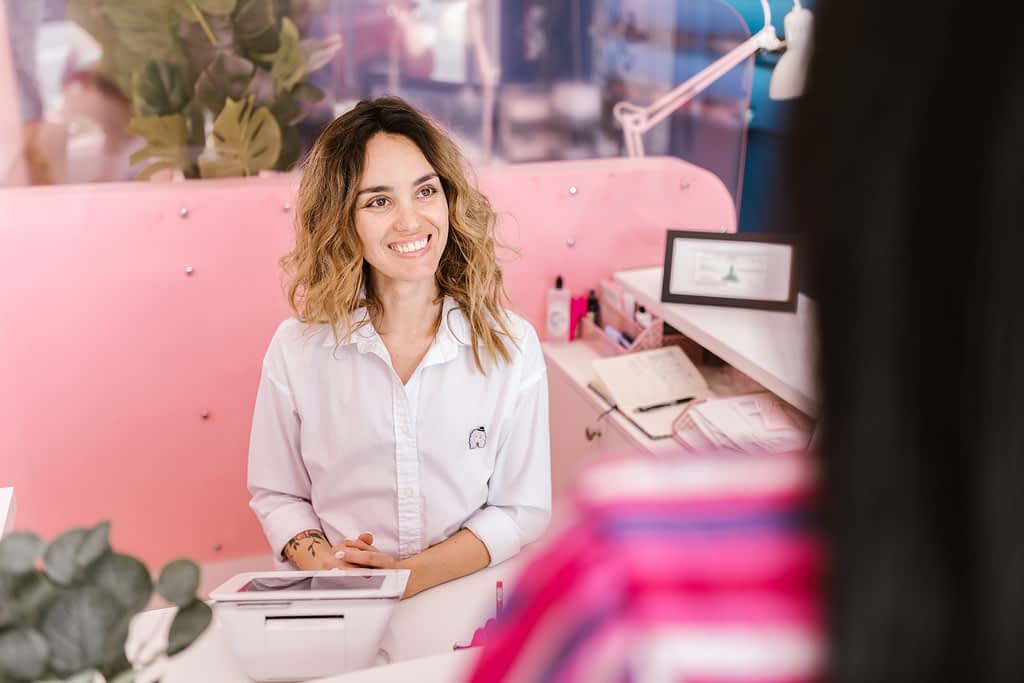 What a Virtual Receptionist is NOT
Virtual receptionists can help you with many things, but they can't do everything. So, let's look at some common misconceptions when it comes to the duties virtual receptionists perform.
Many offices and small businesses employ office admin personnel or receptionists to greet customers in person. These types of employees generally perform many other tasks as well, such as answering phones, scheduling appointments, and even making bank deposits.
Customers really appreciate having a friendly face to talk to when they visit a business. That said, though, in-house admins or receptionists usually have many tasks other than greeting or communicating with customers. In fact, according to a report from the International Association of Administrative Professionals, in house admin professionals usually have more than a dozen duties they must perform daily, and only about ¼ of those relate to communicating with customers.
With so many things to do, it's no wonder that in-house admins or receptionists can't devote more time to customer service. By contrast, a virtual receptionist service can help you concentrate on providing great customer service and experiences 24/7.
Finally, you must consider that in-house admins and receptionists need breaks and days off, not to mention they have to go home at night. In short, in-house employees can't represent your business all the time; a virtual receptionist service can. Even if you only need a virtual receptionist to help part-time, they can be an excellent investment – even if they can't run errands or make bank deposits for you.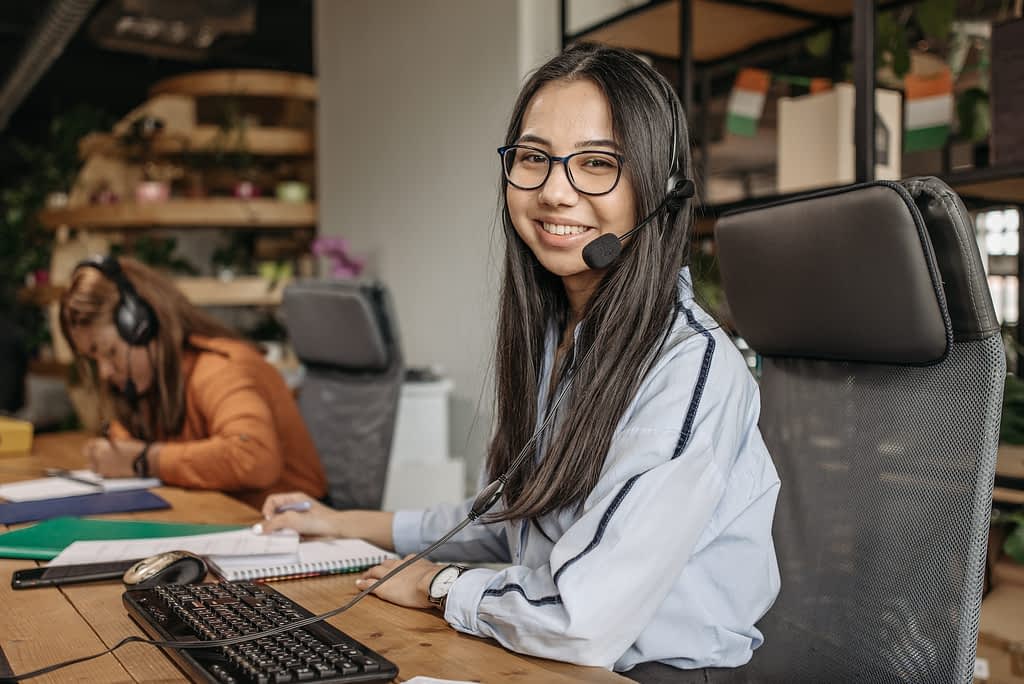 Insta Answer – Your Partner for Great Virtual Receptionists
At Insta Answer, we have been helping businesses (just like yours) provide exceptional customer service for over 50 years. Our global network of virtual receptionists provides outstanding service and support to your customers that improves customer loyalty and retention, increases sales, and generates more word-of-mouth referrals for your business.
When you select Insta Answer as your virtual receptionist provider, you not only gain access to our talented team of virtual receptionists, you also get a partner who will work just as hard as you do to ensure that your business continues to grow and thrive.
If you would like to find out how partnering with Insta Answer can help grow your business with exceptional customer service, please click here to request a no-cost, no-obligation consultation. Alternatively, you can reach us toll-free at (877) 631 – 9711 or by email at [email protected].