Reading Time:
7
minutes
Features to Look for In a Virtual Receptionist Service
Rather listen to this post instead? Click the "Play" button below to hear it now.
Introduction
There are countless options available to you when it comes to virtual receptionist services. Big or small, affordable or expensive, onshore or offshore, the choices just don't stop coming.
However, while you do have many options available to you, it's important to know what to look for in a virtual receptionist service before investing your hard-earned revenue, or time.
Therefore, we have put together a list of the most important features to look for in a virtual receptionist service. In no particular order (they are all important), these are:
24/7 Availability
Better virtual receptionist services answer calls 24 hours a day, every day all year round. If your service or maintenance business does work at night, on weekends, or on holidays, 24/7 virtual receptionist services are essential. And even if you do not need to respond to service calls after hours, 24/7 access to virtual receptionists will make it easier for customers to get information about your business, schedule appointments, or request service any time it is convenient for them.
24/7 answering just makes sense, as it allows your business to maximize productivity and save time while always ensuring that your customers (and those who want to become customers) have access to your business. So, when it comes to features to look for with a virtual receptionist service, this should be the first. And if the virtual receptionist service does not offer 24/7 availability, just move on to another.
Essential Call Services
Other important features to consider when selecting a virtual receptionist service are call forwarding and call transfers. The best virtual receptionist services make it easy for you to forward your business number to the service so they can begin answering calls for you. A virtual receptionist service should also support call transfers to your number, so that a virtual receptionist can enable customers to speak directly with you (or your on-call) if the need arises (i.e., emergency services, etc.).
Insta Answer can even provide your business with a toll-free number to use in place of your regular business number (if you need to answer service or maintenance calls outside your area code). This method allows you to still take calls directly on your main line while receiving calls through our virtual receptionist service over the toll-free line.
Customized Call Handling
If you are like many entrepreneurs, you probably have a certain way you like to handle incoming calls to your business. Whether it is a custom greeting or specific instructions on how to book appointments, answer frequently asked questions, or whatever, your business' phone etiquette is unique to you. Therefore, when choosing a virtual receptionist service, it's important to select one that follows your specific instructions for handling calls.
When virtual receptionists handle calls in line with your policies and directions, they become direct extensions of your business that promote better trust and loyalty for your company.
Insta Answer allows you to customize every step of the call handling process. Or, if you prefer, we can help you create a custom script tailored just for your business and customers. When you partner with Insta Answer, call handling for your business is all up to you – we're just there to provide advice and guidance, if needed.
Message Taking Services
You might be surprised to learn that not every virtual receptionist service or answering service actually takes messages for the businesses they represent. While this is rare, it is definitely an approach taken by some services.
You would think that message taking is one of the most basic tasks performed by virtual receptionists (and it is); however, there are some providers that prefer only to book appointments, answer questions, and suggest that callers call back during business hours or when the person they want to speak to is available.
Better virtual receptionist services (like Insta Answer) train their agents to take detailed messages for your business and pass them along to you in a timely manner. When an Insta Answer virtual receptionist takes a message, we can send it to you via text, email, or even call you directly. How we relay messages to your business is entirely up to you.
So, while you may be tempted to overlook asking about this basic feature, make sure you do not. A virtual receptionist service that does not take and deliver messages for your business is simply not worth your time.
Answer Frequently Asked Questions
Do your customers frequently ask the same questions over and over when contacting your business? If so, you can provide a virtual receptionist service with these questions (and the correct answers) so that they can answer them without having to contact you. Of course, this saves you time and enables the virtual receptionist service to better serve your customers.
Frequently asked questions may include those related to your business hours, rates and charges, and any other industry-specific questions that your customers typically have. Just provide the virtual receptionist service with a list of FAQs, and the agents that answer your calls will take care of the rest.
If you have not already compiled a list of frequently asked questions, a virtual receptionist service can help you create one based on conversations with customers. This list of questions and answers is not only useful for telephone conversations, but can also be listed on your business website if you have one.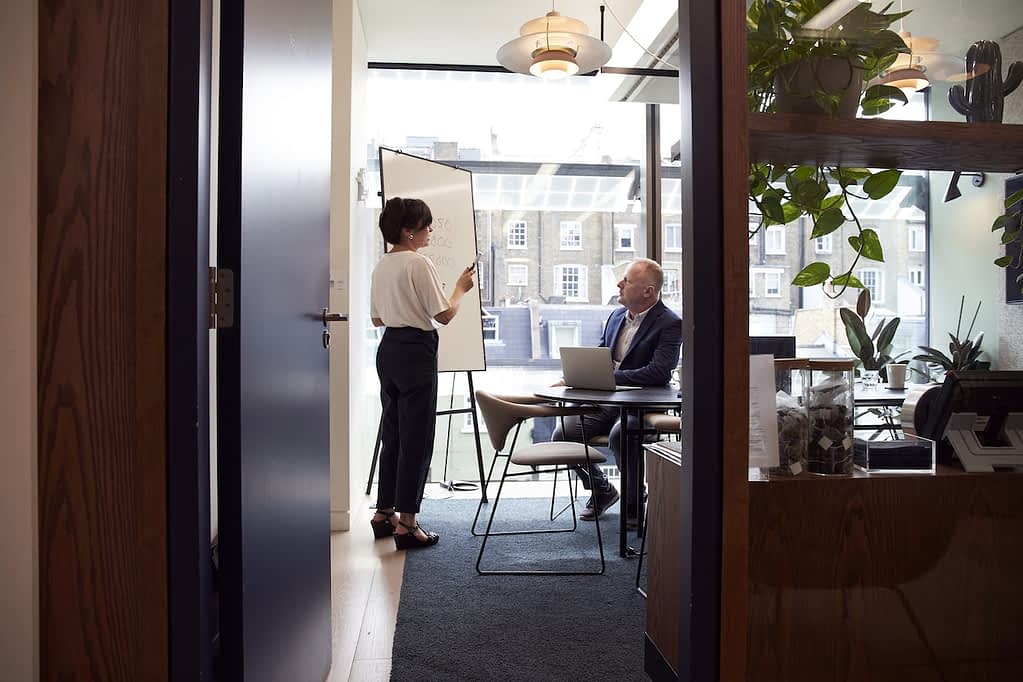 Scheduling Appointments and Meetings
Customer requests to schedule appointments or meetings can consume valuable time for busy entrepreneurs who run service or maintenance businesses. However, virtual receptionists can help save you time by handling scheduling tasks for you. A professional virtual receptionist service can integrate most popular calendar systems and handle a wide range of scheduling requests, while preventing schedule conflicts that lead to double booking or overbooking. If you (or your on-calls) double book, or book too many appointments, some customers inevitably get left out. And, of course, this negatively affects customer satisfaction and retention.
At Insta Answer, we use state-of-the-art calendar integration technology that enables our virtual receptionists to quickly schedule appointments and meetings and increase productivity for your business, all while ensuring scheduling conflicts are never an issue.
Lead Capture
Your phone makes you money (or at least it should). Current customers call you to schedule new jobs and new customers call to use your services for the first time. However, not every caller becomes a customer right away.
Sometimes, potential customers call to get information about your company or ask general questions about the services you provide. These types of callers are known as "leads," and capturing them (or their information) is vital to your business.
When someone calls to inquire about your business, it is essential for whoever answers the phone to gather relevant information from the lead, so that you (or someone else on your team) can call them back and close the sale. A good virtual receptionist knows how to capture leads and record important details so you can do just that – close the sale and increase revenue.
Insta Answer virtual receptionists are well versed in capturing leads. More importantly, though, our virtual receptionists make great first impressions, which go far in convincing potential customers to try your service before you even get back to them. At Insta Answer, we provide you with qualified leads who already have a good impression of your business; it is up to you close the deal.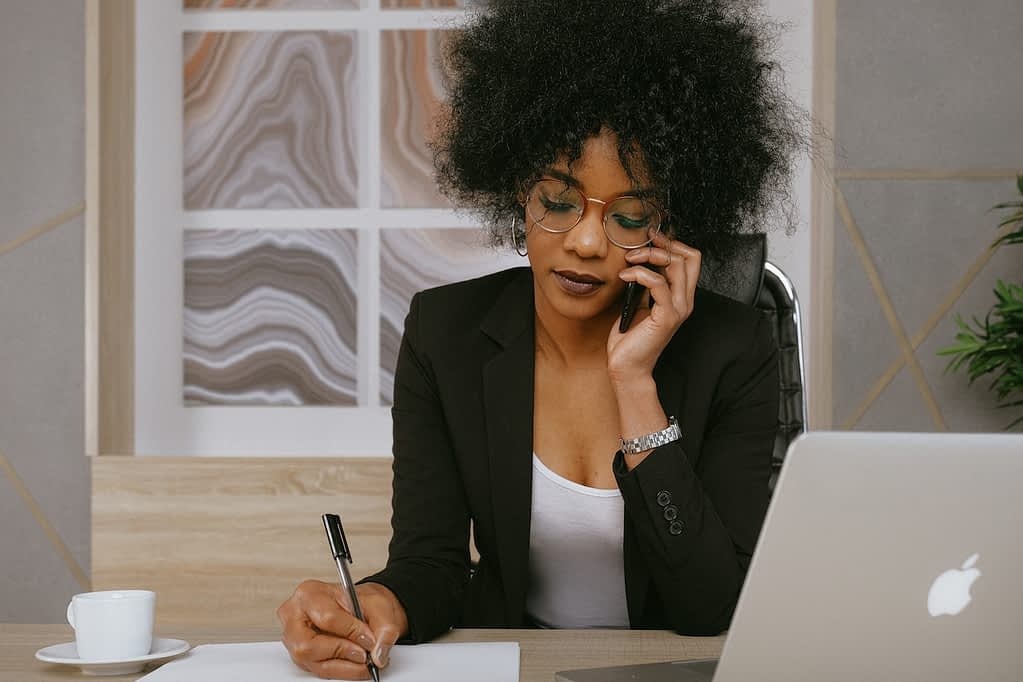 Outbound Calls
Occasionally, a caller contacts a virtual receptionist service with a request that needs a quick or immediate response from your business. Therefore, when you're too busy to call yourself, but still need someone to contact the caller on your behalf, a virtual receptionist can do that for you as well. Whether it's answering a simple question, relaying important information, collecting additional details, or confirming appointments or meetings, virtual receptionists can make outbound calls for your business when needed.
Number Porting and Hosting
Number porting allows you to keep your current business phone number while allowing a virtual receptionist service to host it and accept calls when customers call that number. This helps to prevent the need to get a new number or update business cards, signage, invoices, or other materials that list your current phone number.
Some virtual receptionist services (like Insta Answer) even provide you with a mobile app you can use to contact your customers and vendors from your business number on your cell phone. These apps not only allow you to switch between using your personal and business numbers, but enable you to send texts or SMS messages from your business number as well.
Being able to call from an app allows you to continue to maintain a professional business presence where ever you are and eliminates the need for expensive in-office phone equipment or a second business-use-only cell phone.
Bilingual Answering Services
According to the leading language-learning service, Babbel, Spanish is the second-most-widely spoken language in the world just behind Chinese. What's more interesting, though, is that – next to Mexica0 – the United States has the second highest numbers of native Spanish speakers anywhere.
What does this mean for your business? Well, it means that if you don't have someone answering your phone who is fluent in Spanish, then you are potentially missing out on a considerable amount of revenue. Providing answering services and customer support in Spanish can also lead to increased word-of-mouth referrals and customer loyalty in Spanish-speaking communities.
Insta Answer provides our clients with Spanish-speaking virtual receptionists so that you can service and support those customers and callers who might struggle with English (or just prefer to converse in their native language). So, if you are not already tapping into the huge, lucrative Spanish-speaking market, you really need to start.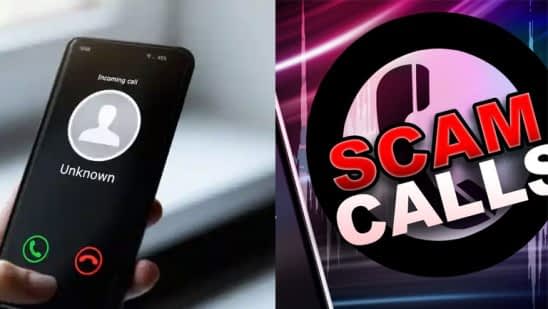 Robocall Filtering
Did you know that robocalls cost U.S. businesses more than $3 billion every year? And that the average American household receives at least 8 robocalls per month? Well, it's true.
Fortunately, the best virtual receptionist services have the answer for costly and annoying robocalls – robocall filtering.
Insta Answer uses smart AI-based robocall filters to analyze call and network traffic to screen most robocalls and prevent them from tying up phone lines.
This means clear lines for your customers and far fewer busy signals during peak calling hours.
Insta Answer – Your Partner for Great Virtual Receptionists
At Insta Answer, we have been helping businesses (just like yours) provide exceptional customer service for over 50 years. Our global network of virtual receptionists provides outstanding service and support to your customers that improves customer loyalty and retention, increases sales, and generates more word-of-mouth referrals for your business.
When you select Insta Answer as your virtual receptionist provider, you not only gain access to our talented team of virtual receptionists, you also get a partner who will work just as hard as you do to ensure that your business continues to grow and thrive.
If you would like to find out how partnering with Insta Answer can help grow your business with exceptional customer service, please click here to request a no-cost, no-obligation consultation. Alternatively, you can reach us toll-free at (877) 631 – 9711 or by email at [email protected].