Reading Time:
8
minutes
How Virtual Receptionist Services Work
Rather listen to this post instead? Click the "Play" button below to hear it now.
Introduction
There are many moving parts involved in the day-to-day activities and tasks of a virtual receptionist. Therefore, in this post, we will cover the responsibilities, duties, and tasks of a virtual receptionist, along with the tools and technology they require to do their jobs efficiently. Additionally, we will cover the training, skills, and traits required for virtual receptionists to excel and provide the best service possible.
Essential Virtual Receptionist Responsibilities
Working as a virtual receptionist requires much more than answering the phone and taking messages. Almost anyone can do that. A good virtual receptionist, though, works hard to represent your business and conveys it in the best light possible. To that end, a virtual receptionist has many other responsibilities that include:
Help callers feel they are emotionally supported.
Help guide callers to the information they need.
Collect essential information from callers needed for follow-ups, service calls, dispatching, etc. (i.e., name, address, reason for calling).
Record detailed notes about the call.
Determine if the caller is a new lead or prospect or if the caller is an existing client or customer.
Transfer or dispatch the call to the on-call or another person depending on availability and instructions from the client business.
Create connections with callers and provide the best customer experiences possible.
You should also keep in mind that the above responsibilities pertain only to a single call scenario. If the caller is seeking advice or specialized information, or looking to book an appointment, this might require a different approach and process. And if someone is calling with a complaint, those types of calls require a completely different approach to ensure callers' issues and problems are resolved.
When a person calls your business, there is no telling what they need or want. Therefore, it's the virtual receptionist's responsibility to be ready for anything and paint your business in the best light possible. Fortunately, these are exactly the types of scenarios at which professionally trained virtual receptionists excel.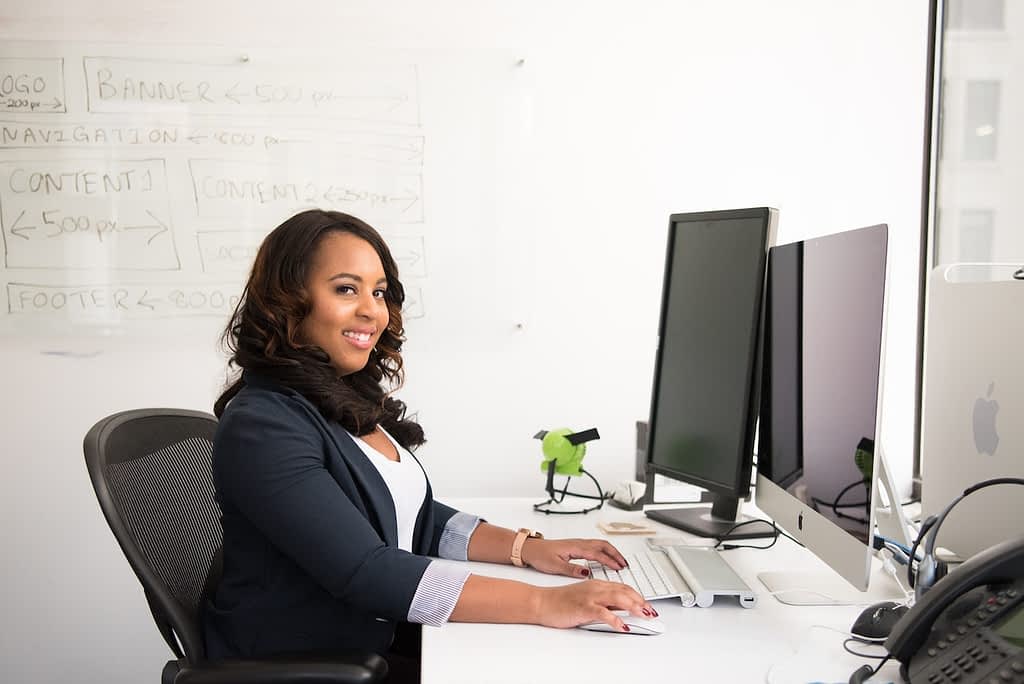 The Big Picture
To be effective, virtual receptionists must understand the "big picture" as it relates to his/her duties in representing your business. Understanding the big picture means that a virtual receptionist must also understand the primary goals of every customer interaction. Consequently, a professional virtual receptionist is always reminded to:
Create the best experiences possible for ALL callers.
Ensure that all calls are handled according to the instructions of the client business.
Handle all calls as quickly as possible (while still maintaining the highest standards for friendliness, helpfulness, and professionalism).
A virtual receptionist service must always weigh and balance the needs of its client businesses, their customers, and the receptionist agents themselves. If any one of these groups is unhappy or dissatisfied, the virtual receptionist service is not operating or performing as it should.
Unhappy or dissatisfied client businesses will stop using the virtual receptionist service.
Unhappy callers or customers result in longer call times and complexity, which negatively affects the virtual receptionist service's ability to represent the businesses they serve (and also damages the reputations of those businesses).
Unhappy virtual receptionists lead to unhappy customers, which then leads to unhappy client businesses (and the cycle continues).
The well-oiled machine that is a professional virtual receptionist service involves a lot of moving parts; all of which are vitally important in providing the best service possible to client businesses and the customers of those companies. Therefore, the best virtual receptionist services ensure that all agents and receptionists understand these principles before they start fielding calls or helping customers.
At Insta Answer, we ensure that every agent and receptionist is fully aware of what they must do to represent your business with the professionalism and excellence it deserves.
The Technology (And Why it Matters)
Modern technology is the driving force behind the "virtual" in a virtual receptionist service. As such, the technology used by the virtual receptionist provider affects the features a service can offer client businesses, as well as how efficient the service's processes are.
Every virtual receptionist service has their own technology "stack" (or set of tools) to facilitate communications with customers and callers. However, in most cases, many of the tools are similar (if not the same). A virtual receptionist service may use a single-integrated-tool or multiple single-use applications to accomplish tasks, such as:
Receiving and answering calls.
Routing and forwarding calls.
Providing receptionists and/or agents with instructions on handling calls.
Transferring calls.
Recording or logging call details.
Training receptionists.
Tracking call times (minutes per call).
Performance reporting.
Maintaining caller and customer data.
Telephony Systems
Telephony is the heart of the technology used by a virtual receptionist service and includes everything that enables phone communications. This includes phone lines, network equipment, transmitters and receivers, and other equipment and devices that move data from one place to another. Depending on the virtual receptionist service, telephone equipment and devices may be hard-wired in-house, connected to the cloud, or both.
These days, most virtual receptionist services use Voice over Internet Protocol (VoIP) telephone systems, which utilize the power and speed of the Internet to provide many incoming and outgoing phone lines. Today, very few answering services, call centers, or virtual receptionist services use older hard-wired landlines.
Regardless of the technology and system used, telephony determines how fast receptionists can answer calls, as well as call clarity. A poorly implemented telephony system can cause dropped calls, choppiness, and overall poor call quality. Therefore, it's essential to choose a virtual receptionist service that uses reliable technology to ensure the best connections between virtual receptionists and callers.
The Equipment Receptionists Use
In a virtual receptionist service center, every piece of equipment is important in ensuring clear, high-quality communications with callers and customers – right down to the setup each agent or receptionist uses. While telephony is the heart of the system, headsets, microphones, computers, and even desks and chairs play vital roles as well.
Computers and communication devices (headsets and microphones) absolutely need to be of high quality. However, the system must be comfortable ergonomically as well. Therefore, the best virtual receptionist services provide their agents with dual-monitor setups, desks, and chairs that are comfortable to use. Of course, dual monitors help virtual receptionists multitask quickly, and comfortable chairs and desks help prevent fatigue (which is important when sitting and taking calls during a shift).
At Insta Answer, we always ensure that our virtual receptionists have the absolute best technology and equipment to ensure the highest service for our client businesses and their customers.
The Software Virtual Receptionists Use
As essential as computer hardware and communication equipment are to virtual receptionists, the software used is perhaps even more important. The software used by virtual receptionists enables them to quickly determine which business is being called, as well as provides instructions on how to handle calls and answer frequently answered questions.
Good virtual receptionist software recognizes instantly the phone number being called and displays a pop-up screen with all the relevant information for the client business and how they want calls handled. The system can also display important information, such as office hours, custom call scripts, customized greetings, directions to the office, and more.
Better software solutions also enable virtual receptionists to store client (and their customers') data in one central location for easy access and retrieval. With this type of setup, there is never any fumbling around or needless searching to find important data or information.
How About Live Chat?
While this paper deals primarily with virtual receptionist services via phone calls, live chat is also a communication method to consider.
Millennials and Gen Z'ers are more in touch with the Internet and technology than any previous generation, and many prefer using web or smart-phone-based communication methods over traditional phone calling.
The best virtual receptionist services enable agents and receptionists to use this exciting technology to complement traditional phone service and customer support. Essentially, providing customer service via live chat requires the same skills and traits as those associated with traditional receptionist work. The fundamental difference is that receptionists must also be skilled typists to engage with website visitors and customers.
Insta Answer can provide live chat communications and support for your business, and we make it super easy to get started. When you handover your live chat duties to us, we will receive notifications when people visit your website and be there when they need their questions answered or to schedule service or maintenance appointments.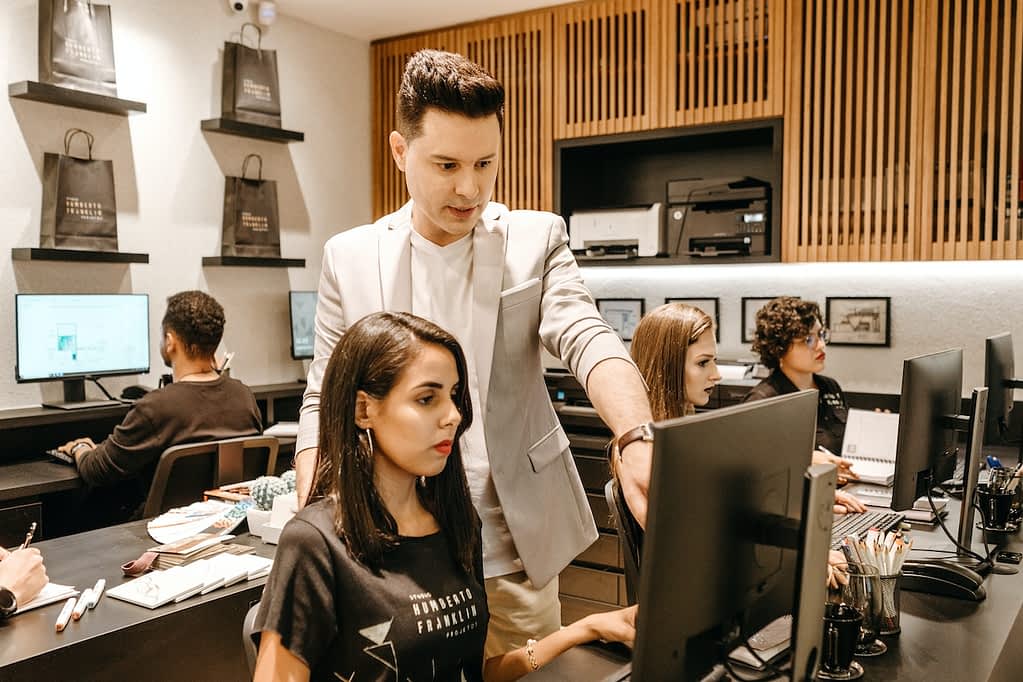 Processes and Training
While technology is essential for virtual receptionists, it's not nearly as important as how that technology is used every day in practice. Therefore, when considering a virtual receptionist service, it is prudent that you consider the processes used by the service in operations and training.
How are the virtual receptionists trained?
The best virtual receptionist services provide rigorous, ongoing training for their receptionist agents to ensure they provide the highest levels of service for clients and the customers of clients.
Excellent training programs teach the virtual receptionists how to use their tools for maximum efficiency with minimal errors. Virtual receptionists are also constantly trained in communication methods needed to foster exceptional customer service and support.
How does the virtual receptionist service handle client and caller information?
Conversations with customers are priceless for businesses, especially those that might contain private, sensitive, or personal information – and this is even a bigger concern for professional, legal, or medical services. Virtual receptionists must always know the importance of keeping conversations confidential, and it's up to the virtual receptionist service to provide the training and policies needed to make that happen.
What does the virtual receptionist service actually do for its clients?
Many small business owners think that answering services and virtual receptionist services are the same thing. However, there is a vast difference in the services provided by the two types of services. Answering services usually just answer calls and take messages; virtual receptionist services do that and so much more. Some value-added services provided by virtual receptionists include:
24/7 live answering services.
Number hosting and porting.
Call forwarding, routing, and screening.
Lead qualification and capture.
Client intake (onboarding).
Appointment making and scheduling.
Business insights and data collection.
An answering service fulfills a very narrow need (they just answer calls). On the other hand, a virtual receptionist service performs a myriad of services for your business and helps elevate your company's customer support operations to a new level by providing your customers with amazing experiences.
If phone calls are an important part of the way your company does business, opt for the service that provides the most value and not the one that just takes message. If you need to choose, choose a virtual receptionist service.
The People That Are Virtual Receptionists
It takes a very special type of person to be a great virtual receptionist. That's why, here at Insta Answer, for every 100 people who apply to be a virtual receptionist with our company, we hire only one or two. Yes, you read that right; we hire only about 1 or 2% of all prospects who apply with our service.
Why? Well, that's simple. Over the years, we've identified a certain set of skills and traits virtual receptionists must have in order to excel and provide the best service for our clients and their customers. While some of those skills can be taught, other traits (often known as soft skills) cannot. For certain types of skills, people are born with them or they're not. Some skills and traits we look for in fantastic virtual receptionists include:
Ability to connect with others.
Ability to think fast on their feet (and just get it done!).
Attention to detail.
Collaboration and teamwork skills.
Conflict resolution.
Creativity.
Critical thinking.
Empathy.
Friendliness.
Interpersonal skills.
Listening skills.
Reasoning and problem-solving skills.
Stress management and tolerance.
Total commitment and devotion to great customer service.
Additionally, we actively seek out people with the above skills and traits who are also fluent in multiple languages. Many of our clients require virtual receptionists who are not only fluent in English, but who can also converse in Spanish and other languages.
It's up to the virtual receptionist service to keep these talented people engaged and motivated. At Insta Answer, we accomplish this through frequent, worthwhile incentives, engaging training exercises, and team building. We also ensure our virtual receptionists understand that our success depends on the success of our client businesses.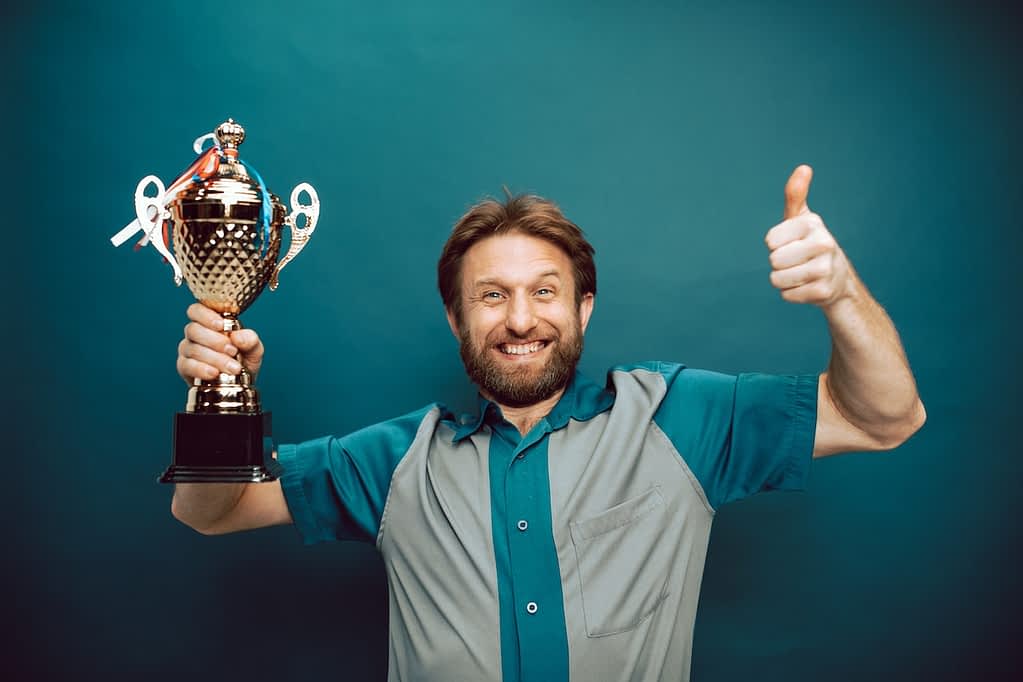 Insta Answer – Your Partner for Great Virtual Receptionists
At Insta Answer, we have been helping businesses (just like yours) provide exceptional customer service for over 50 years. Our global network of virtual receptionists provides outstanding service and support to your customers that improves customer loyalty and retention, increases sales, and generates more word-of-mouth referrals for your business.
When you select Insta Answer as your virtual receptionist provider, you not only gain access to our talented team of virtual receptionists, you also get a partner who will work just as hard as you do to ensure that your business continues to grow and thrive.
If you would like to find out how partnering with Insta Answer can help grow your business with exceptional customer service, please click here to request a no-cost, no-obligation consultation. Alternatively, you can reach us toll-free at (877) 631 – 9711 or by email at [email protected].