Reading Time:
3
minutes
Your Customers Expect Immediate Responses
Rather listen to the BlogCast for this post instead? Click the "Play" button below to hear it now.
Introduction
In today's fast-paced digital age, customers expect immediate responses to their queries. As a result of this expectation, businesses have been compelled to enhance their customer service efforts in order to provide timely and efficient assistance. The statement that "customers expect immediate responses" is not merely a temporary fad; rather, it is a harsh reality that businesses must confront.
Why Customers Expect Immediate Responses
In this day and age, we are experiencing a cultural shift towards valuing immediate satisfaction. With the ever-increasing use of smartphones, social media, and real-time messaging apps, people have become conditioned to expect quick answers. Gone are the days when customers would patiently wait for days to hear back from a company.
In a study conducted by HubSpot, it was revealed that 90% of customers place great importance on receiving an "immediate" response when they have a question regarding customer service. In this particular context, the term 'immediate' was specifically defined as a time frame of 10 minutes or less. The data clearly shows that businesses that fail to acknowledge and take action on this expectation are putting customer trust and loyalty at stake.
After Hours Calls Are Super Important
Consider a scenario: It's 8 PM, and a potential customer has a pressing question about your product or service. Therefore, they decide to call, expecting perhaps a recorded message or a chance to leave a voicemail. And, to their surprise, a real human representative answers, ready to assist. The impression this leaves is extremely positive and powerful.
According to a report by Forbes, businesses that attend to after-hours calls see a significant increase in customer satisfaction rates. Also, a study by the Harvard Business Review revealed that companies that respond to customer queries within an hour are nearly 7 times more likely to have meaningful conversations with key decision-makers than those who try to contact a lead even an hour later.
Get a Professional After Hours Answering Service
Once your business recognizes the value of providing timely and round-the-clock responses, it becomes essential for them to devise and implement a comprehensive strategy. When your customers expect immediate responses, professional answering services, such as Insta Answer, can help in handling these types of scenarios. When your business opts for a professional answering service, you can rest assured that your customer queries will be handled by trained representatives, resulting in an improved customer experience overall.
Reduce Hold and Wait Times
While it's essential to answer after-hour calls, it's equally important to make sure your customers don't wait too long before someone answers their calls. A report from Velaro Live Chat found that 60% of customers feel that waiting for even just one minute is too long.
Your business needs to continuously assess and improve its response times. This might involve leveraging technologies like AI-powered chatbots for initial interactions or by ensuring efficient distribution and avoiding long customer hold times. Streamlined processes and regular training sessions for the support staff can also play a pivotal role in reducing wait times.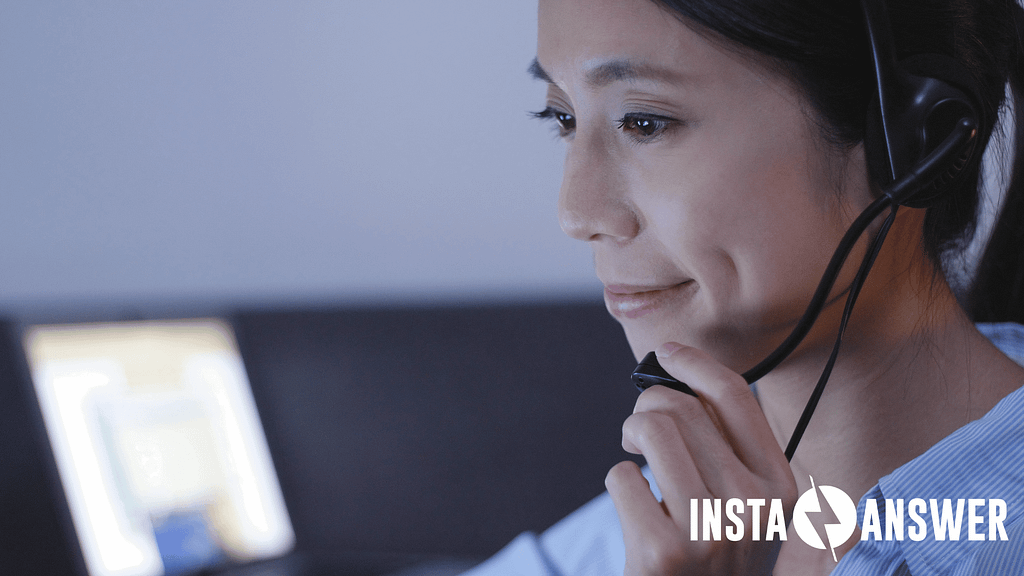 Insta Answer Can Help
For businesses aiming to meet and exceed customer expectations in terms of response times, Insta Answer offers a comprehensive solution. Insta Answer, with over 50 years of experience in the industry, can offer your business the peace of mind that your customers will receive great customer service, regardless of the hour. With a rich history and experience across many different industries, we bring expertise and proven strategies to the table.
Insta Answer ensures that your business not only addresses calls and queries promptly, but also does so in a manner that reinforces brand trust and loyalty. Our commitment to excellence ensures that your customers never have to wait, which fosters relationships built on trust and immediate support.
Conclusion
In conclusion, it is important to remember the old saying that "time is of the essence." Customer service relies heavily on timely actions. In an age where customers expect immediate responses, your business must adapt and strategize to meet these expectations and ensure sustained growth and success in the long run.
If you would like to find out how partnering with Insta Answer can help you provide better service to your customers, please feel free to contact us for a no-cost, no-obligation consultation today. You can reach us toll free by phone at 1-877-631-9711 or by email at [email protected]. We look forward to hearing from you.